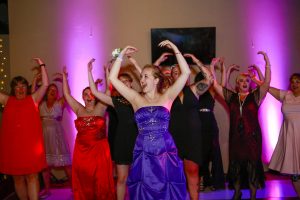 This past Saturday, Gwyneth's Gift Foundation hosted Fredericksburg's first annual Mom Prom! The Mom Prom phenomenon sweeping the nation was an honor for us to introduce to the greater Fredericksburg area. It being our first time hosting a Mom Prom, we didn't know quite what to expect. After months of planning, a date change, and a mad rush of ticket sales, the night we had been waiting for was finally here and the outcome blew us away.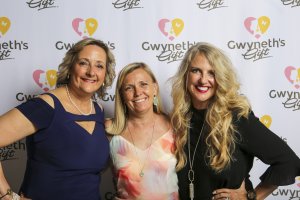 Each attendee's night began with a photo op provided by Wagon Wheel Creations followed by a trip to the signature drink table where each guest received a free Promtini. Then off to the photo-booth it was to take a snapshot with one of the select celebrity dates (cardboard cut-outs). One guest even brought their own date, Justin Timberlake, who was often seen tearing up the dance floor with a crowd of ladies surrounding him. Women flocked to the auction table to bid on an array of items, from a facial provided by Serendipity Spa to a weekend getaway house in Sandbridge, there was an item for every type of woman. Throughout the night, women had the opportunity to purchase raffle tickets in the hopes of winning the Prom Queen Basket worth over a $1,000 in luxury items and be crowned Fredericksburg's first ever Mom Prom Queen!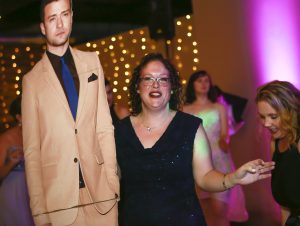 The excitement of who would be crowned Queen intensified throughout the night but that didn't stop the dance party one bit! Once all the auction item winners were announced, it was finally time to draw the golden ticket of the lucky winner who would be crowned Mom Prom Queen! Hushes spread throughout the venue as the suspense for the draw thickened, drum roll please…. Gwyneth's Gift proudly announced Karen Kalinski as Fredericksburg's first Mom Prom Queen!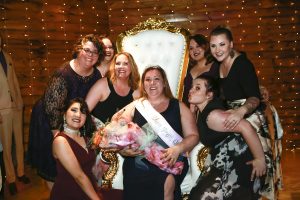 The crowd dashed to the stage to cheer on their prom queen as she took her seat on the throne. Everyone crowded around Karen congratulating her and taking the dance floor to celebrate! After the rush of excitement Karen stated "As most moms, I have a busy schedule with work and kids, and I was so excited to come out with friends for Mom Prom to support Gwyneth's Gift Foundation. The meaning behind the Foundation really touched my heart as a mom. Take time for today, because tomorrow isn't a guarantee. I look forward to handing over the crown, to a special lady, at the second annual Mom Prom!" The night concluded with one final song, Dancing Queen, mixed by the event's rocking DJ Matt Sutton. Just like that, this magical evening was coming to a close.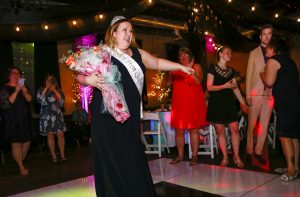 Of course, we had hoped for a successful event, but it ended up exceeding our expectations. We truly did not anticipate the impact a Mom Prom would have on the women who attended. It was a night filled with dancing, mingling and uplifting each other. One attendee, a dog mom, said "Moms of all types deserve more events like this especially events that are judgement free, a place where you can be exactly who you are. AND the best part, it is all for a good cause." A night that we thought would be a night of dancing in heels for hearts became so much more than that. It became about empowering women from all backgrounds, allowing them to be themselves in a judgement free environment. Looking back on the night, we realized the event did not only support Gwyneth's Gift Foundation's cause, it supported the women in the community in which we live in.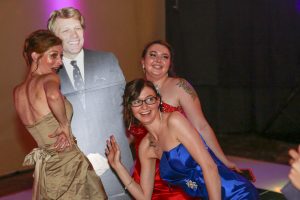 With the tremendous success of Mom Prom 'Dancing Through the Decades', we are happy to announce that we will be hosting Fredericksburg's second annual Mom Prom on April 4, 2020 at Riverside Center – details surrounding the theme to come!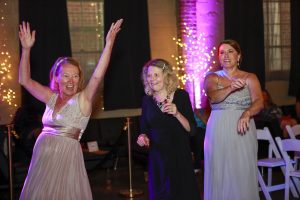 We want to extend a huge thank you to all of those who helped us make this event possible – we couldn't have done it without you all! We appreciate each and every wonderful, inspiring woman that attended our first Mom Prom – we can't wait to dance the night away with you all again at next year's event!