How do you train an entire Middle School in Hands-Only CPR? You call Gwyneth's Gift Foundation!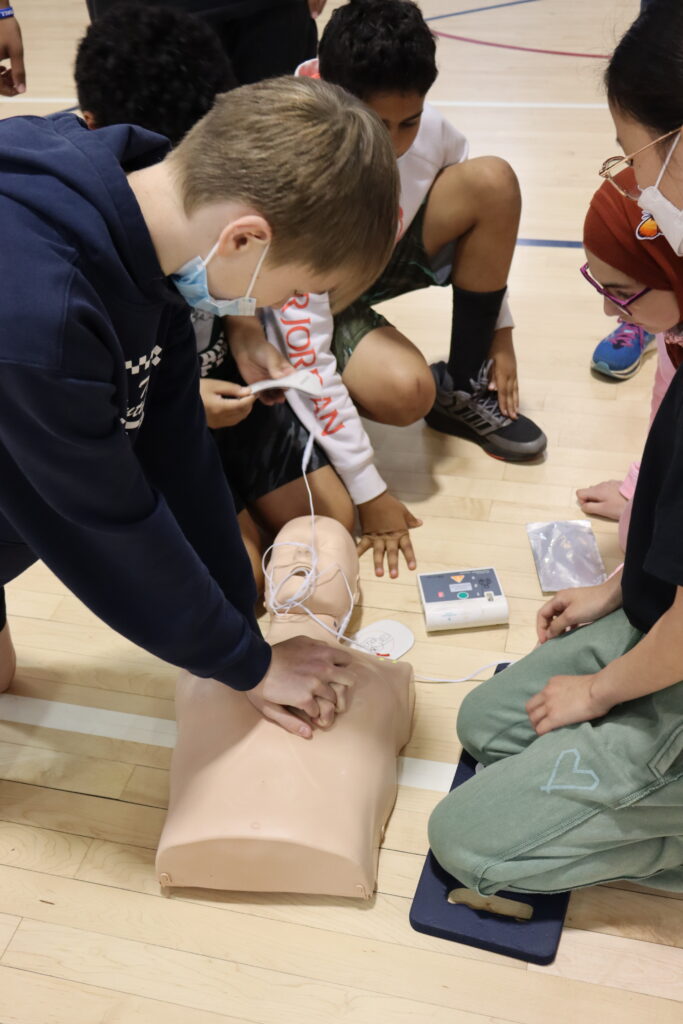 With the help of City of Fairfax Fire and Rescue, Gwyneth's Gift was able to train 940 middle schoolers in Hands-Only CPR. That's right, close to 1,000 7th and 8th graders received life saving training that they can take with them long after they graduate. 
Over two days, our staff and volunteers work with KJMS gym teachers to train the entire student population. They learned about our Mission, how to properly perform Hands-Only CPR and how to use an AED. They are now prepared to help in an emergency!