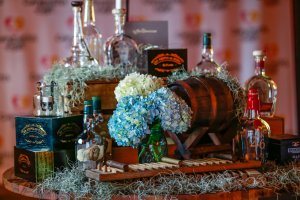 Whiskey Business: Southern Charm is a wrap! The event was a great success that included whiskey tastings by skilled representatives from Tarnished Truth, Elijah Craig and Uncle Nearest, delectable Southern Fare, live music provided by The Significant Others, and a whole lot of Southern hospitality! Our guests had the opportunity to participate in the Whiskey Pull which excitingly sold out in under twenty minutes! Along with that, we had over 20 auction items including our featured item, a bottle of Buffalo Trace from their 6th Millionth Barrel. This very rare, 10-year aged bottle of whiskey sold for over $1,200, that's about the cost of an AED!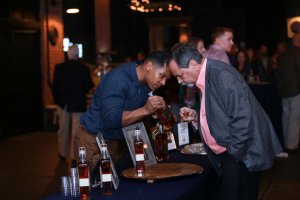 The Inn at the Old Silk Mill graciously hosted us, and guests couldn't stop talking about how lovely the venue was for this event. We were excited to see some new faces at Whiskey Business: Southern Charm and appreciate those who continue to support us at our events. More than 150 guests were in attendance, making this year's event our largest yet!
Gwyneth's Gift Foundation would like to thank all of those who came out to support us, we are overwhelmed by the positive feedback from our guests.
"The event was just right for us. Learning about this important gift to the community was the best thing that we got out of this event. Many thanks to Gwyneth's family and the organizers for carrying forward such an important contribution to our region and beyond" said a Whiskey Business attendee.
It is feedback like this that pushes us to keep moving forward in making a difference in our community.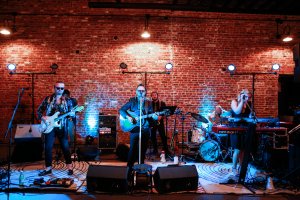 Along with our wonderful guests, Gwyneth's Gift was so pleased with this year's event sponsors; thank you Germanna Community College & Mary Washington Healthcare for being our Bronze Sponsors – your support of the Foundation allows us to continue to host successful events! Shout out to our other event sponsors; Community Bank of the Chesapeake, Kaufman & Canoles, Pfizer, and Atlantic Builders. We would also like to recognize our loyal vendors; Pucho Cigars has joined us for three years now, providing hand-rolled cigars which are always a big hit. Dawn, with Wagon Wheel Photography, capturing every special moment at our events. Achara Florist & Fine Gifts, bringing us miraculous floral arrangements which continues to elevate our event decor. We would also like to thank Park Lane Tavern for donating custom cigar cutters, giving our guests a memorable take-away. Bottom line, the event would not have been as big of a triumph without our generous sponsors and courteous vendors. We look forward to working with each of you more in the future!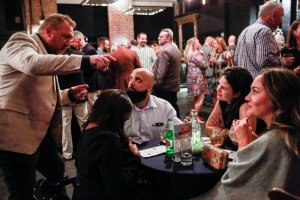 We will be announcing our 2020 event theme and date soon via our Facebook page so make sure you are following us to stay updated on all Foundation events. Again, thank you to everyone who joined us and continually support us. We look forward to another successful Whiskey Business, next year!
*All proceeds from Foundation fundraising events goes right back into our community, training people the skills to help save a life.